WELCOME!
Field and Performance Golden Retrievers that really hunt, are awesome competitors plus wonderful family companions.
Please note that our email has changed to
jaflament@gmail.com
(Pups in photo are from the Babe/Finn litter 2008)



*A "Golden" Spring photo*
Kinta - Sailor - Blitz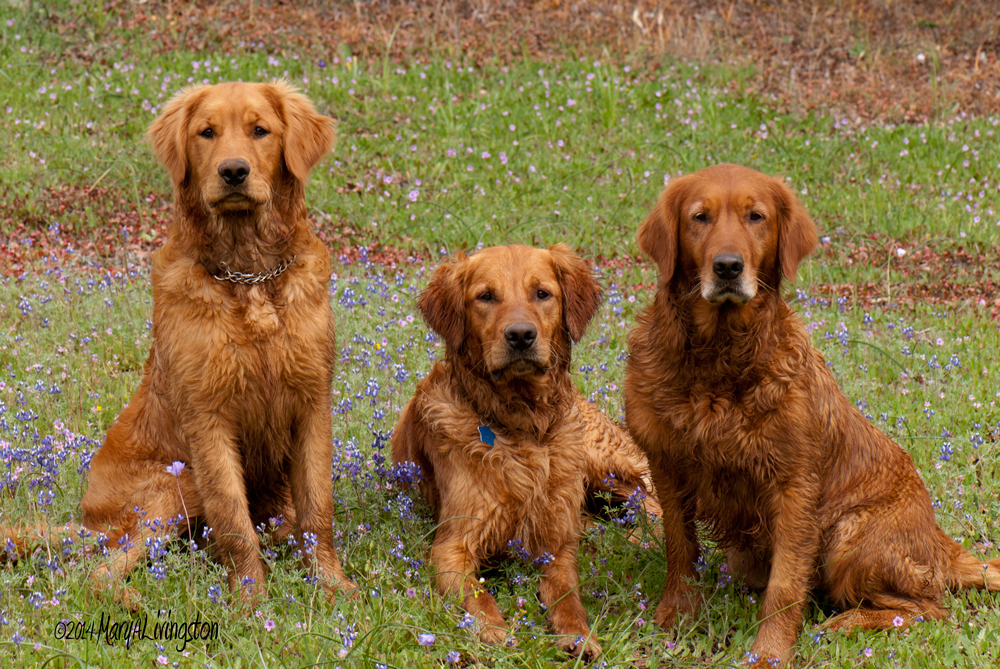 Photo by Mary A. Livingston
Thanks to Mary for this wonderful photo of two Saturday Night golden boys and her lovely female golden retriever.
They have all had a good swim in the pond!



The dogs (l to r) are:
Saturday Night Kintaro of Akiyama (Annie x Canuck) - owned by Noriko and Yosinori Akiyama, Tokyo, Japan.
Saturday Night Redtail Ducks Ahoy (Bali x Finn) - owned by Mary & Tim Livingston, Anderson, CA
Redtail's Rogue Lighting SH - owned by Mary & Tim Livingston

Current Puppies:
Rita Ballou & Canuck
Sorry, no breeding at this time.
Annie & Canuck
3/25/14 - Pregnancy confirmed by Ultrasound
Due mid-April - Ready to go home early-June
Click Here for Information
This is a photo of a previous litter with Annie & Canuck.