WELCOME!
Field and Performance Golden Retrievers that really hunt, are awesome competitors plus wonderful family companions.
Please note that our email has changed to
jaflament@gmail.com
(Pups in photo are from the Babe/Finn litter 2008)



Upcoming Litters:
Belle and Lucky -
Puppies born 12/18/14 - Ready 2/6/15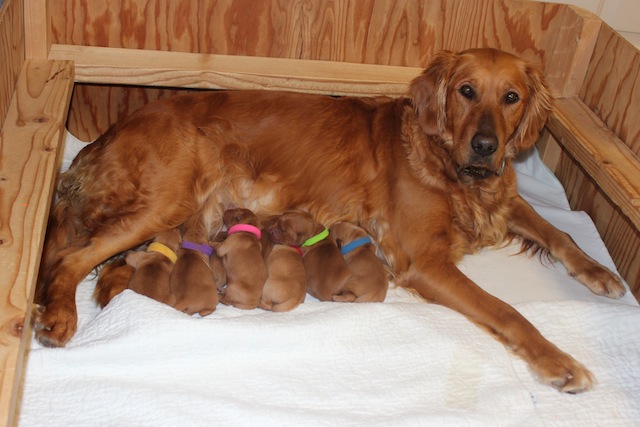 6 girls - 2 boys
All puppies are spoken for.
******
Please call or email with questions about our planned 2015 litters.
They will include Kate and Canuck plus Rita Ballou and Canuck.