SATURDAY NIGHT JUDITH RIVER'S RED SON
(RockErin Fionn MacCool x Saturday Night Dreamboat Annie)
Owner: Matthew Upperman

Call name: Ruckus

dob: 10/15/2011
CHIC#: 117672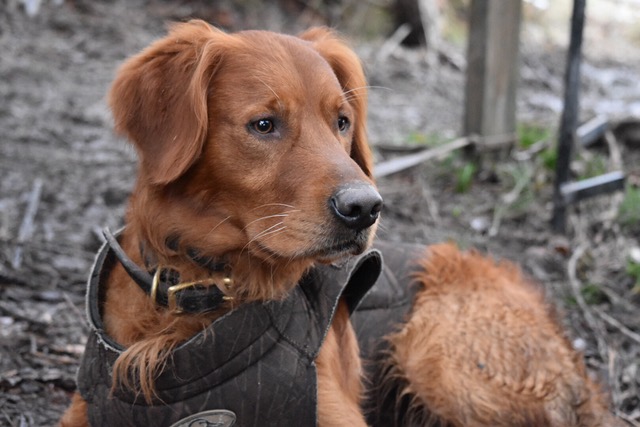 Ruckus is a very nice dark red male with a correct field coat. He is a talented waterfowl dog and loves to hunt all day long.
His owner, Matt Upperman, describes Ruckus as his best friend! He is a gentleman with people, wonderful with children and
is an instant favorite with all who meet him. He brings plenty of drive to this breeding as well as the kind of golden temperament
we breed for. He epitomizes the dogs we breed; people feel fortunate to have a strong, talented dog over which they can
hunt while at the same time having a dog they love to live with. His pedigree is full of multi-talented, multi-titled dogs with
generations of healthy, athletic dogs to balance the package. Both of Ruckus' parents bring great longevity to the table; Finn is 14 years old

and Annie is 13 years old. Both of these dogs are enjoying their retirement years at SNGR.

Photos shared by his owner.
---
Ruckus