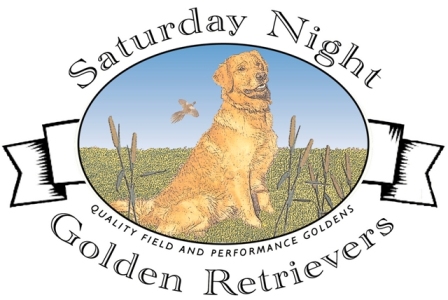 WELCOME!
Field and Performance Golden Retrievers that really hunt, are awesome competitors plus wonderful family companions.
Please note that our email has changed to
jaflament@gmail.com
GREETINGS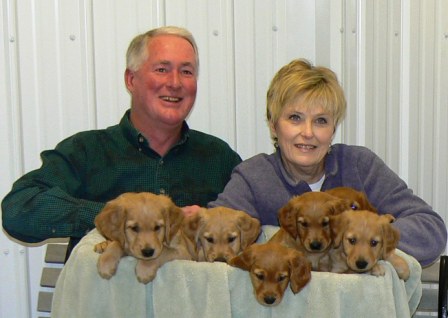 FROM DOUG AND JILL FLAMENT
SATURDAY NIGHT GOLDEN RETRIEVERS !
(Pups in photo are from the Babe/Finn litter 2008)



Puppy plans for 2018
Both planned litters will be summer litters.

We anticipate these litters to have pups ready to meet the world no matter what is planned for them.
They will be extremely suitable for hunting, hunt tests, agility and obedience competitions, SAR.
These are very special puppies who will become valued family companions as well.

If you have an active lifestyle with time to devote to the training of a pup, we welcome your interest!


If you are interested in a pup, please complete the puppy application and we will get back to you!

*Litters tend to be fully reserved well in advance of whelping *
Complete litter information can be found on the 2018 Puppy Plans page.

There are many photos of our dogs on our kennel Facebook page - LIKE us!